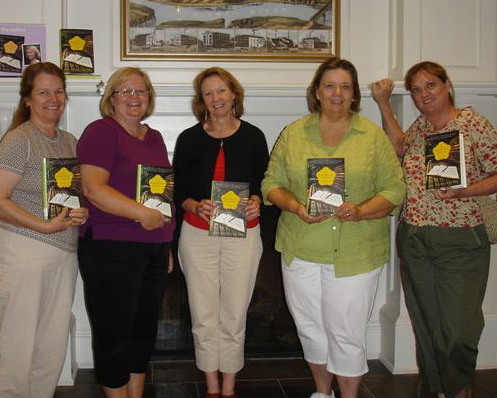 One of the things I did this week on my way to publication is light a small candle to the literary gods in the form of one orange scarf.
When I went on tour for The Wednesday Sisters, I always wore red – a good spirits color. The first time I shucked off that superstition, for a reading in San Francisco, let's just say it did not go well and leave the details to the people who were there. Two years into the process, I strayed to orange and, well, orange is definitely the new red when it comes to book events.
So this week, I bought a beautiful orange scarf to wear on tour. It has a second point of luck I hope the lit gods will appreciate, too: it is designed by my friend and fashion designer Camilla Olson. And it gets better: this is one of the first designs of Camillas that are available – she just graduated from fashion design school – and Camilla also designed a fictional suit my fictional Ginger wears in the first chapter of The Four Ms. Bradwells.
Really, lit gods, this is very good stuff.
And the luck is already working: When my publicist sent me flight possibilities the Christamore House Guild Author Benefit in Indianapolis this week, I noticed a long layover possibility in Las Vegas, and having just gotten a facebook post from a book group I'd visited by phone for The Wednesday Sisters… Long story short, I'll be meeting them over a cup of tea on my way home.
It won't be my first Four Ms. Bradwells book club chat. That will be with a group in Dayton which was one of the first groups with which I did a Wednesday Sisters chat!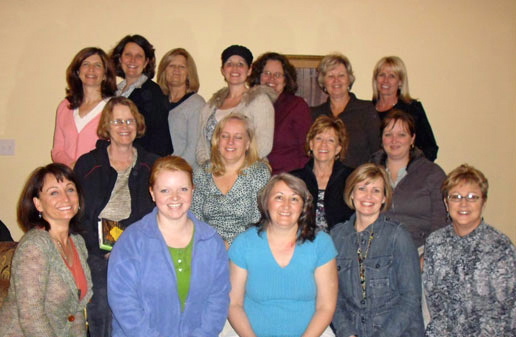 Even before that, I'll be gathering after one of my first readings – in Washington, D.C., where I was born – with a group of virtual friends from SheWrites. I LOVE this site – a great place to connect with other writers of all types and at all stages. In the past, I've gathered in person with San Francisco Bay Area SheWriters, and with SheWriters from all over the country at AWP in Denver last year – and have had a blast both times. (Does that date me, to call a good time "a blast"?)
I'll also be doing a discussion with my own book group and anyone who wants to join us at the Palo Alto Library.
Other things accomplished this week:
Ilsa and I finished the Book Group and Reader pages for The Language of Light;
I put tour dates up on Booktour.com (if you're an author taking a book around and you don't know about this site, it's a very user-friendly one-stop way to get your tour schedule up on Amazon, Goodreads, and elsewhere);
I was invited to come to Atlanta to visit the Atlanta Writers Club – I can't make it until November, but I'm looking forward to that;
Caroline Leavitt (Pictures of You – in its third week on the New York Times bestseller list!) and I finalized a description of what we'll be talking about at the Gaithersburg Festival; and
I coordinated with Tatjana Soli (The Lotus Eaters – also on the Times list!), who I'm absolutely delighted will be joining me for the Books Inc. Berkeley reading.
In between the spaces I cemented plans for a little get together with old college friends while I'm in Ann Arbor, and old friends from my lawyering days in Los Angeles. So I guess you could say I've spent the week party-planning instead of writing. But It's absolutely the nicest part of all this – connecting with readers and friends.
And on a final, less upbeat note, I'm quite bummed that Sarah Addison Allen is not going to be able to make the joint readings planned for us due to health reasons, but I look forward to presenting The Peach Keeper along withThe Four Ms. Bradwells at my readings. Not the failure of the orange scarf; I've know of this for a few weeks. I have, though, just received an advanced reader copy of The Peach Keeper , which I can't wait to read. – Meg
For More in this little All-True Story of How a Novel Gets Published Series, click HERE.