Where this started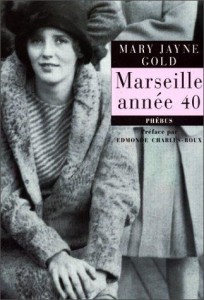 When I came upon the story of the real Chicago heiress Mary Jayne Gold, I was sold. She was an absolute badass long before it was fashionable for women to be.
And I love writing books inspired by real women, who, being women, are often largely forgotten.
A bit of background on my writing
My immediately prior three novels, all critically praised and bestselling historical fiction, all bit that bill:
The Race for Paris was inspired by the real female journalist who broke the rules prohibiting female correspondence from covering the front lines of war in order to cover the liberation of Paris and, in doing so, opened the way for future generations of female journalists.
Beautiful Exiles is based on the volatile and intoxication love affair between the extraordinary war journalist Martha Gellhorn and her first husband, Ernest Hemingway.
The Last Train to London is based on the true story of the Kindertransport rescue of ten thousand children from Nazi-occupied Europe—and one brave woman named Truus Wijsmuller, who helped them escape.
Even my "contemporary" novels draw inspiration from history: The Language of Light was inspired by early female photographers like Dorothea Lange and Margaret Bourke White; The Wednesday Sisters is an homage to real women like my mom and how events of the 1970s changed lives of women who did not claim the badge of feminism as well as those who did; The Four Ms. Bradwells draws from my own experiences and those of my friends who attended law school in the early days of women students, and entered a male-dominated workplace; and The Wednesday Daughters draws heavily on the real life of The Tale of Peter Rabbit author Beatrix Potter.
So, a bit about Mary Jayne Gold
Mary Jayne Gold grew up very near where I did, north of Chicago. Just to be clear, she grew up in one mansion and summered in another, while our houses were considerably more humble and my "summer home" was a tent. And she was born half a century before I was. But the Chicago connection was oddly comforting as I took on the challenge of channeling this amazing woman into my fictional heroine.
Here are a few things that are true about this heiress who was living in Paris when Hitler invaded and, as most expats were fleeing France, chose to stay and help others escape – and whose real courage inspired that of my fictional Nanée:
She grew up in an Evanston mansion and summered at Marigold Lodge in Western Michigan, went to finishing school in Italy, and flew a red Vega Gull (which did not in fact have a fog horn).
She was friends with Danny Bénédite, who really did use his position with the Paris police to arrange French residency permits for refugee artists.
After Hitler invaded, she fled Paris for southern France with Theo Bénédite, and tried to get Theo's son out of France by claiming him as her illegitimate child.
After the armistice, Mary Jayne went to Marseille, intending to leave France. But given the opportunity, she couldn't bear to leave. She instead stayed, and joined Varian Fry's effort to help refugees, contributing her time and a substantial fortune to the effort.
She rented a chateau called Villa Air-Bel, where she lived with, among others, the Bénédites, Fry, the Bretons, and her dog, who like Nanée's, was named Dagobert. They hosted salons there at which they played Surrealist games and hung art from the trees.
But The Postmistress of Paris is not Mary Jayne Gold's personal story
Spoiler alert: If you haven't yet read The Postmistress of Paris, what follows here may spoil the full impact of the novel.
The real Mary Jayne Gold did not fall in love with an artist named Edouard Moss, who does not exist except in my mind, on the page and, if I've done my job well, in your mind and perhaps your heart. Her love affair was with a Marseille mobster nicknamed "Killer," for the way he butchered the English language. It's an interesting story, but would have taken me far from the rescue effort I wanted to explore.
She did not as far as I know travel into the Occupied Zone to rescue a Jewish girl.
I don't know if she could shoot a pistol, much less do it so well.
And her Dagobert appears to have been a standard poodle she could not pick up, rather than the smaller guy who appears in this novel. The real Dagobert did, though, bark like mad anytime anyone said "Hitler." (Sometimes you can't make up details better than they really were.)
The Postmistress of Paris did, though, begin for me with Mary Jane Gold, Villa Air-Bel, the artists and intellectuals at Camp des Milles outside Aix-en-Provence, and the efforts of Varian Fry and the Centre Américain de Secours, as well as those of Hans and Lisa Fittko.
A bit about Lisa Fittko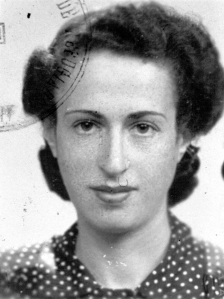 Which brings me to Fittko, the other real heroine who provided some of the inspiration for my fictional Nanée.
(I'm trying to honor them by using their last names, but in my mind and in my heart, they are "Mary Jayne" and "Lisa," and I adore them both, and aspire to be more like them myself.)
Lisa Fittko was a German refugee who, with her husband, helped other refugees escape over the Pyrenees. They did this at great risk to their own lives, as they were Jewish.
Much of what my Nanée does in the last section of The Postmistress of Paris is drawn from the real courage of Lisa Fittko.
Other real people who inspired my characters
Other characters inspired by real people include Miriam Davenport, Justus "Gussie" Rosenberg, Marcel "Maurice" Verzeanu, Charles Fawcett and Leon Ball, Lena Fischmann, Bill Freier, and Hiram "Harry" Bingham IV. With the exception of Edouard Moss, the artists and writers named in the novel, including André and Jacqueline Breton and Max Ernst, are based on real people. The depictions here are meant to honor those involved in these rescues, but all, including Varian Fry, are to some extent a product of my imagination.
And further reading and watching, if you're interested
I hope readers will be inspired by this novel to learn more about the real stories that underpin it, perhaps starting with Mary Jayne Gold's Crossroads Marseille 1940 and Lisa Fittko's Escape through the Pyrenees. I commend to everyone the oral history interview with Mary Jayne Gold on the U.S. Holocaust Memorial Museum website. And a fuller list of resources can be found here.
Thanks for reading, and for telling friends!
Meg